Fave Games of 2017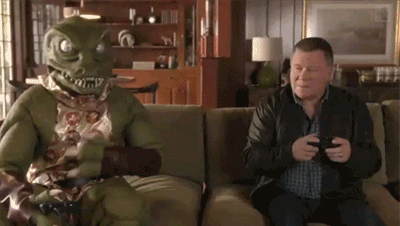 As we've entered a new year we thought it'd be fun to look back at some of the games we've personally enjoyed playing over the last year. There's a real mix as we like variety in our gaming diets, soaking up all the interesting and innovative smaller titles as well a seeing what new elements larger games are bringing to the table. Without further ado (and in no particular order)...
GOROGOA
Gorogoa is hard to describe. It's a puzzle story game with a lovely hand drawn art style, a non-traditional narrative and some great core mechanics. The player's view into the game world is seen through 'tiles' that can be manipulated in different ways, either by looking in more detail at the different elements within them, moving them around to align and join scenes together, or to overlap the tiles to make door ways for the little boy you're guiding to move through to the next step of his journey.
It's lovely to play, very atmospheric, short and sweet, very well balanced (zero frustration) and a window into an intriguing world and story.
THIMBLEWEED PARK
I'd been looking forward to this one for a while having been a big fan of the Lucasarts' point and click adventures growing up and this didn't disappoint.
It has a great cast of characters, Delores being our favorite (she's an aspiring game programmer looking to get her first break in the games industry). Throughout the game you're able to swap back and forth between the various characters, using their different abilities, storylines and traits to solve puzzles and peel back the layers of mystery surrounding the town and it's oddball inhabitants.
The other awesome thing about playing this game is that I played it together my wife (although she was my fiancée at the time), tag-teaming the controls. She is not a huge gamer but loves adventure games (she has fond memories of playing the Discworld adventure games with her family as a kid). Rather than both hunching over my laptop I booted it through HDMI to the TV in our lounge and we slung the mouse back and forth and had a snack overload. She was super hooked to it, at one point waking me in the night to tell me she'd had an idea to solve a puzzle we were tackling :)
Although the art style is retro the game itself felt super smooth to play. There was zero frustration and the whole adventure was well balanced whilst still being challenging. We'd both certainly love to visit Thimbleweed Park again and have fond memories of playing it together over the summer.
ZELDA: BREATH OF THE WORLD
I'm a big Nintendo nerd so Zelda was something I was always going to pick up but wasn't expected to be so blown away by. I'm sure they could have ticked all the boxes and made by the numbers Zelda game and everyone would have been happy but they really ripped up the rule book and went all-out. The decision to move away from large dungeons was genius but he best thing about the game was that every time I wondered if I could do something, I could, everything just worked. There is a great sense of freedom and I would often stumble across weird stuff and go off on a tangent adventure (like stumbling across a massive giant horse in the middle of nowhere).
Also I will never tire of hearing the name 'Calamity Gannon' and thinking of some ham based cooking disaster.
HELLBLADE
Hellblade was made just down the road from where I live in Cambridge so I was very keen to check it out. A super well balanced mix of three component parts; narrative, environmental puzzles and combat. The game world and character designs felt new, grounded and fresh and the Senua's journey was truly memorable.
The two stars of the show for me were the audio design (which made the game drip with atmosphere) and the combat. The combat was stripped back (almost a Nintendo like simplicity) and with a massive sense of weight, impact and timing. I mean ooof, it really packed a punch and I found it exceptionally satisfying to play.
I even loved the kerfuffle on release day with the news story that if the rot spread to Senua's head it would wipe your save game and you'd have to start again (which transpired not to be the case).
STARDEW VALLEY (Switch)
Now I already owned Stardew Vallet on the PS4 and had played it for a spell. I thought it was great but it was only when I bought it a second time for the Switch that it really stuck it's pixelated teeth into me (Tom's wife is now the latest victim of Stardew fever!).
Quite simply, I found it very relaxing and meditative to play...which I think is actually an amazing feat. It was like going on holiday and getting away from it all and having a bit of solace and respite. I think the game gives you room to project onto the world, filling in the blanks and having a real strong sense of place and community.
I'm on year two now and am orchestrating my sprinkler system to get MAXIMUM croppage over the coming seasons...and I still need to befriend Marnie to rescue the Mayor's underpants out of her bedroom!
LITTLE NIGHTMARES
First I saw of this game was at EGX. They had an amazing Little Nightmares booth which some actors in grotesque rubber cook's costumes and a petitie gymnast in a yellow mac (as the main chracter), who would periodically clamber over the booth, which was designed to look like the over-sized world of the game. It stuck in my head from there so well done booth design people!
I found some of the gameplay a little fiddly at times but you can forgive it that for the oodles of atmosphere and creepiness it brings to the table. I like to be thoroughly unsettled from time to time by a game so Little Nightmares really ticked that box for me. Some of the creepiest character designs I've seen in a long time, BRAVO.
Honorable mention: DESTINY 2
An honorable mention for Destiny 2 as there is nothing I like more than hearing Tom swearing like a trooper as he soars down into the abyss after stacking another jumping puzzle!
That's it, feel free to hit us up in the comments on Twitter or Facebook if you think we've missed something sweet. Next time we'll be looking at some of the games we're looking forward to in 2018 :)
Cheers,
Alex & Tom