Hanging Out at Develop
Good morning! The observant among you may have noticed that we managed to break away from our desks last week to spend a couple of days down in Brighton at the Develop conference. For those that don't know, this is an annual meet up for game developers and anyone else associated with making games (publishers, middleware companies, press). Alex and I have both been before with Sony, but this was our first attendance as Polygon Treehouse. For us it was a chance to touch base with a lot of the people we've met so far, as well as networking to meet new contacts. Here are some of the highlights from the trip:
Day 1 - Tuesday
We arrived in the afternoon, so too late to attend any talks, but early enough to meet up with some friends in the conference bar by the sea. If it sounds great, bear in mind that it was cold and raining, so not quite the picturesque setting we were hoping for. After grabbing a bite to eat, we moved on to a party being hosted by Jagex. Jagex are another Cambridge based developer famous for the massively successful MMORPG Runescape, so we know a few of the guys that work there. Clearly this was the 'go to event' as it filled up quickly. The free bar definitely helped everyone get in the mood as well, although I should point out that we were very well behaved! Towards the end of the night we both began to lose our voices having been shouting non stop for a few hours to get heard (we're fine don't worry), which meant that we weren't particularly great to talk to at then end, so we left.......right into a windy rainy mess. It wasn't a long walk home, but we got absolutely soaked - so much for hanging out in the sun by the beach!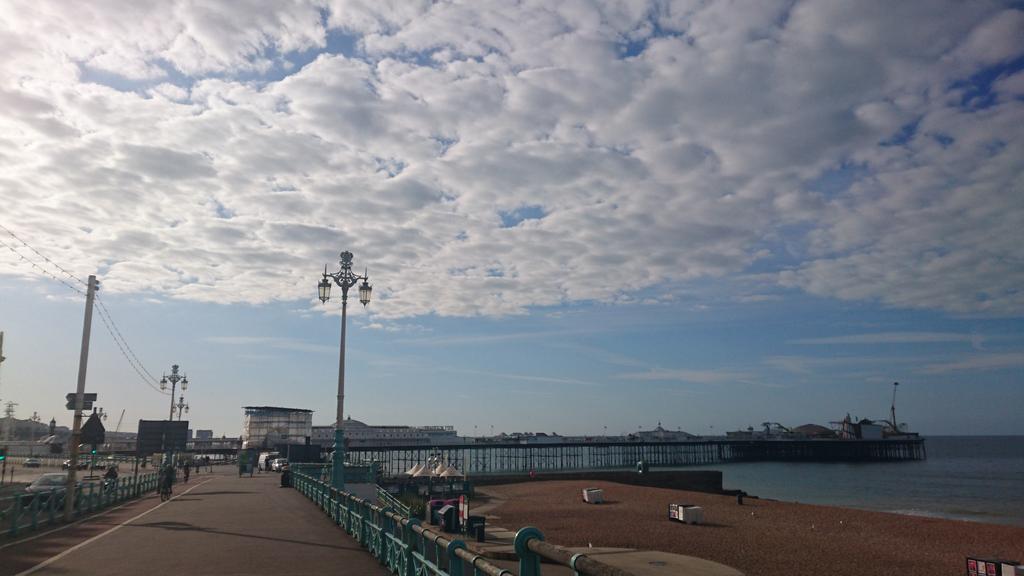 Day 2 - Wednesday
Our first full day saw both of us wearing backup shoes as our main ones were still full of water. I'm pretty sure that I was the only person walking around in flip-flops. Fortunately Alex stole the attention with his bright yellow Unity sweatband. Free swag can do crazy things to people....! We went to a bunch of meetings and a load of talks about indie marketing and PR. All very useful stuff for us as we look to build our following. We also bumped into some of our old colleagues at Guerrilla. They were in town to do some talks and to hit up the Develop awards, which they ended up walking away from with the Studio of the Year award. Not too shabby at all!
The evening was a collection of a few events. We were supposed to go to a BAFTA Crew meet up, but ended up going to the wrong pub by mistake (sorry we missed you if you went!) Then we went to Games by the Sea, an event combining beer and social indie games - what more could you ask for. Definite highlights were playing 2 player Nidhogg (below) and 4 player Blockships. Check them both out if you've not played them - 2 excellent games to play with your mates.
We ended the evening with the Games Industry Biz party. Having survived the initial scare of thinking we were the only ones there (we weren't, there was an upstairs bar), we had a top night and met some fantastic people. It also didn't rain which was a bonus!
Day 3 - Thursday
Our final day of meetings and catching up with people before travelling home. Interesting to note that Develop is normally a lot quieter after the main party night - I'll let you work out why ;) Still, we had a very productive day, topped off by meeting some people we'd been trying to track down all conference just as we were leaving. Yep, we're networking pros \o/
All in all, it was a great trip. I particularly enjoyed watching people's reaction whenever Alex handed them a brown envelope containing some of our art cards. We probably won't make them look like bungs in future! Oh, and we saw a seagull with only one foot. Weird!
Catch you next week for another blog,
Cheers,
Tom & Alex